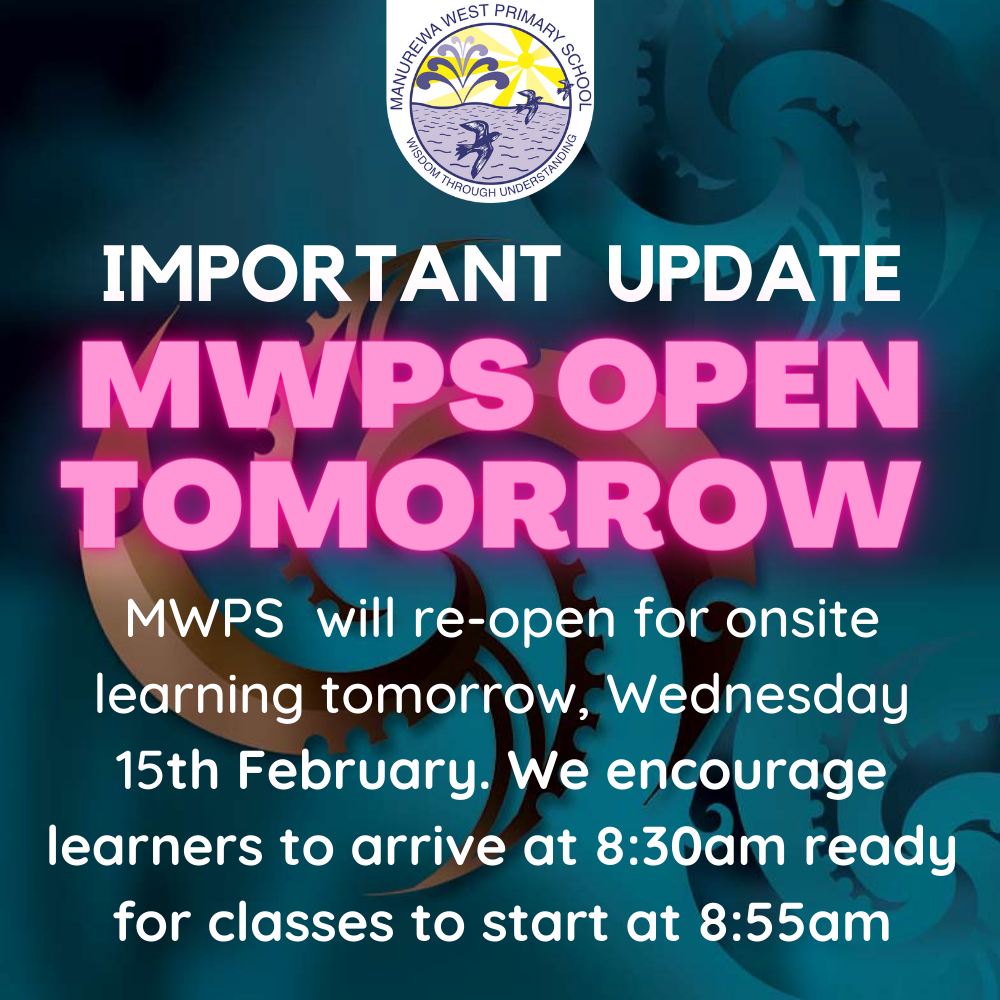 Ahiahi marie MWPS Whānau,
We hope that you have all kept safe, warm and dry over the last 24 hours. This has been quite the experience for most of us.
With the worst of the weather event over and the forecast for the next few days looking more stable, we are pleased to let you know that our school is safe to re-open tomorrow Wednesday 15th February from 8.30am for students to arrive and classes will start at 8.55am.
Normal school hours will apply:
School Starts at 8.55am.

Morning Tea is at 11am (provide your own)

Lunch is at 1pm ( school lunches provided for all students)

School finishes at 2.55pm.
A friendly reminder that: Term 1 is a compulsory School Hat term
Please reach out to our team if there's any help or support needed. Take care, and stay safe.